Coastal Maine Property For Sale
With hundreds of miles of coastline, encompassing sea cliffs, sandy beaches, and rock-bound shores, Maine is the perfect place to live on or near the water. You can find various oceanfront homes for sale in Maine ranging from oceanfront homes, condos, cozy summer cottages on the shore, and many more Maine oceanfront properties for sale. 
If you are looking for the best Maine oceanfront real estate company then we are the one to choose. As local experts on Maine oceanfront property and real estate, we have been connecting buyers and sellers for over 14 years. We have the experience and knowledge to assist you in thoroughly investigating the property and negotiating the best price and terms of oceanfront property for sale in Maine. Create an account with us to save your favorite listing and receive email notifications when similar oceanfront properties are listed. 
At Waterfront Properties of Maine, we provide three ways to search for your dream Maine oceanfront homes for sale that fits your lifestyle and the budget. With us, you get the option to a customized search to fit your specific requirements, by Map Location, and a Quick Search using your general criteria. We specialize in providing buyers with an easy way to find the Coastal Maine property for sale. Just click on the Custom Property Search and answer a few questions on the property you would like to purchase. We do a customized search on the statewide MLS system as well as other sources and then email you the waterfront property for sale in Maine that meets your criteria. Maine is a diverse state, from remote to rural, with various things to do on cities with all the usual amenities. So, if you can tell us more about your preferred locations and interests, the better we can help you find the right oceanfront properties. 
Along with this we also provide you a comprehensive Maine coastal real estate guide to make your oceanfront property buying experience more successful. 
Inspect comprehensively
Water might be easy on the eyes, but it can be hard on the buildings. It can corrode the exterior, mildew and mold issues arise due to high moisture levels, and much more. We inspect the properties to help you understand what you might be up against. Building and, Septic inspections, water quality testing, and other investigations that are not required on a regular house can be particularly important with Maine oceanfront cottages for sale.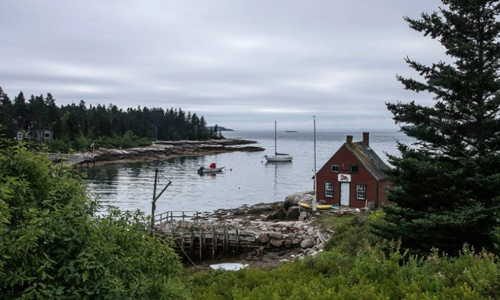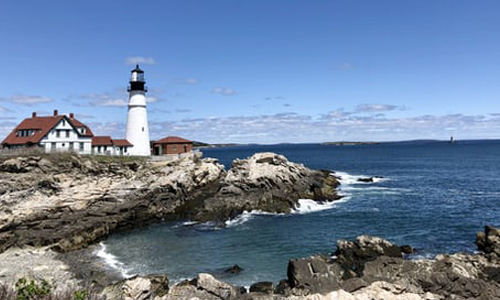 Walk the property
Spending time on the water near the oceanfront property for sale in Maine helps you see whether the property is a good fit or not. For example, you have a beautiful view, but not good access to the water, or where the property is located, the ocean may have weeds and debris. When a house has an unattractive backyard, you can change the landscape. However, with oceanfront properties, you also buy the Waterfront, so getting it right is important. 
Work with an expert
Purchasing an oceanfront property is not easy. Between the title issues, the structural issues, and the unique way that the market looks at the property, many real estate agents cannot effectively help you through the purchasing process. A real estate broker specializing in oceanfront homes and land like the Waterfront Properties of Maine, can help you better achieve your dream of homeownership on the water.